Working together to build our future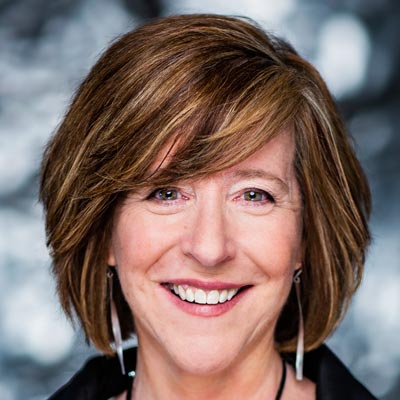 The COVID-19 pandemic has continued to shine a spotlight on the many inequities that exist in our communities and industry. While it was great to see strict health and safety protocols quickly adopted on sets across Canada, it also showed how vulnerable Canadian performers are compared to other members of a production. Crew and production staff are protected by wearing masks on set, but ACTRA members are required to be mask-less when on camera. This only reinforces how imperative it is for all members of a production to strictly adhere to health and safety protocols to keep everyone safe. It also requires an element of trust from everyone knowing that your individual actions could result in a production either partially or completely shutting down.
As we move through the pandemic recovery period we are finding new and better ways to protect our members and advance our union to create a more equitable screen industry. Aspects of the craft have changed too – as highlighted in Theresa Tova's Auditioning during COVID story in which she asks a few of members to share stories about how they're handling new online challenges when auditioning.
Looking forward, engaging with members about ACTRA's work and the issues affecting our industry will continue to be one of the key ways we help strengthen our union.
This year, we are maintaining a strong focus on bargaining with many of our major agreements either recently renewed or up for renewal. I want to congratulate our UBCP/ACTRA members for ratifying their British Columbia Master Production Agreement (BCMPA) this past April. I am proud of gains we achieved at the bargaining table for our UBCP/ACTRA members, specifically in the areas of diversity, equity and inclusion. I would also like to congratulate our members for ratifying ACTRA's video game agreement with Game On Creative, Inc. this past March. I am proud of the strong cooperative and mutually respectful relationship ACTRA has developed with the Game On team and equally proud of the admiration Game On has for you and the professionalism you bring to your work.
At the heart of our bargaining success for these and the many other agreements ACTRA negotiates and enforces are two key factors: a strategic and dedicated bargaining team to renegotiate the agreement and engagement by ACTRA's members to ratify the agreement. Your vote really matters. It is not only an opportunity to engage with your union, but your vote will influence your working life for years to come. Producers engage our performers because of your professionalism, dedication and excellence. Solidarity among our members is how we set precedents within our industry and win strong collective agreements.
We have two of our largest agreements up for renewal this year – our National Commercial Agreement (NCA) and our Independent Production Agreement (IPA). As I write this, we are in the middle of negotiations with the Association of Canadian Advertisers (ACA) and the Institute of Communication Agencies (ICA) to renew our NCA, which is set to expire on June 30. Our NCA bargaining team appreciates your support during this important round of negotiations. Please keep an eye on your inbox for updates and information in the weeks to come.
Our bargaining team will begin negotiations later this year with the Canadian Media Producers Association (CMPA) and the Association québécoise de la production médiatique (AQPM) to renew our IPA. Again, these negotiations will require a show of strength from ACTRA members.
One thing that will be key to our union's future success in bargaining, public policy work, and diversity and inclusion efforts will be to learn more about the composition of the ACTRA membership on a national level. To achieve this, ACTRA has engaged Ipsos, a third-party market research company, to create the first-ever national ACTRA Membership Census. Ipsos will ensure your data and privacy are protected and will keep all information you provide in the census strictly confidential. We will be asking ALL ACTRA members to participate in this census – we want to hear from members from every region, membership category, race, ability, age, gender and sexual identity. I cannot stress enough how important your participation in this census is as it will have an impact on the strategic decisions made by our union for years to come. Please keep an eye on your inbox in the weeks ahead to learn more about how you can participate in our census.
While the census will play a role in planning our union's future, it is Bill C-10, an Act to amend the Broadcasting Act, that will have a significant impact on the future of our industry and Canadian storytellers. Our National President David Sparrow does a great job in his ACTRA Magazine story, Sovereign nations tell their own stories, talking about ACTRA's history advocating for a modernized broadcasting system and what's at stake for our industry and Canadian creators if we don't get the Act right.
In his article, David also announces his decision to step down as our National President this June. He will continue to be part of our National Council and serve as Past President. I want to extend a heartfelt THANK YOU to David for his leadership and mentorship. For the past two years, he has generously shared with me his in-depth knowledge of our union, screen industry and the life of a professional performer. David has spent the last four years as our National President setting our union and industry up for success. This includes his work with our elected officials in getting new broadcasting legislation passed. This work continues and we will be seeking your support on this file as it unfolds. I look forward to continuing all of David's good work alongside our new National President.
We will continue to share more news in the weeks and months ahead about the exciting work your union continues to do to improve the working lives of performers. Please remember, your engagement on the ratification of our collective agreements, membership census and public policy work is essential for our union's success. I hope we can count on your support.
In solidarity,
Marie Kelly