Sovereign nations tell their own stories
Prioritizing Canadian creators and culture
As a country of creators, we have shared the stories and history of our people with the world, showcasing our unique regional distinctions and the wide diversity of Canadians while building a lasting legacy for generations to come. It is what sovereign nations do. They tell their own story. They don't sell their culture away to the highest bidder; they protect it, celebrate it, and ensure it is both supported and accessible.
Through Canada's Broadcasting Act, we have worked to protect our cultural identity by ensuring broadcasters that wished to access Canadian audiences and eyeballs, whether via Canada's airwaves, cable or satellite, paid for this privilege and played by the same set of rules. However, when the Internet became the latest disruptor, some chose to see it as a wholly different medium and not in need of regulation. Fast-forward a couple of decades and our failure to regulate this media platform has us ready to hand Canadian audiences over to foreign multi-national corporations.
ACTRA has been advocating for a modernized broadcasting system for the better part of a decade and, specifically over the last five years, has participated in countless government consultations and roundtable discussions calling for our outdated legislation to reflect the digital world. It is this 10+ years of work that has led us to this moment.
Right now, proposed legislation in Bill C-10, An Act to amend the Broadcasting Act, is being debated in Ottawa by the Standing Committee on Canadian Heritage. ACTRA appeared before this Committee to call on them to ensure any changes made to the Broadcasting Act prioritize Canadian creators and culture. We have also asked the Canadian Heritage minister and, by extension, the prime minister, to ensure any Policy Direction provided to the CRTC regarding the implementation of Bill C-10 strengthens content and accessibility rules.
The tools and goals of our broadcasting system remain just as important and relevant today as they were when the Act was first established almost 100 years ago: to maintain Canada's cultural fabric by supporting the country's creative industries and ensuring the availability and accessibility of Canadian music and stories. Much of achieving this depends on ensuring our broadcasting system is majority-owned and directed by Canadians, who recognize their important role in supporting Canadian culture.
"Regulation" has become the hot-button word in the press during Heritage Committee debates, with some suggesting every individual posting on social media or making a few cents through YouTube will need to register with the CRTC and pay fees to do so. This is not what the legislation intends to or will do. Instead, it calls on large, multi-national content broadcasters and streamers to pay their fair share. So, Netflix, Disney+, YouTube, Facebook and other multi-billion-dollar foreign streaming companies would be regulated by our Broadcasting Act when broadcasting to Canadians. Similar legislation is in place or being considered by countries all over the world, and Netflix, as an example, is already paying taxes and meeting domestic content and accessibility requirements in many of those countries.
So, while the legislation would create a level playing field between foreign and domestic broadcasters, some want to make that field easier to play on by ignoring the success of Canadian content. They would do this by diluting the definition of what makes a product Canadian. We can't let that happen.
How should Canadian content be defined? Canadian writers, performers, directors, musicians and producers working together in television, film, radio, music and other media in Canada to create a wide diversity of content and then broadcasting it across multiple platforms, including the Internet, to our country and the world: that is Canadian content.
Who will own the Canadian system? Some want to change ownership rules. We can't let that happen either. Does it seem reasonable that Canadian broadcasters could be majority-owned by U.S. conglomerates? Would there be any shelf space left for Canadian content? We have already watched as Canadian broadcasters in the late '90s were trusted to self-regulate their Canadian programming. We saw some drop to zero Canadian programs during primetime, opting instead to program the cheaper rebroadcast of American series – series already available to Canadians on U.S. networks.
We can't make that mistake again when it comes to online broadcasters.
Some will say we're living in a global marketplace and audiences should be left to decide what content succeeds, but that is a false premise. Audiences have and will continue to decide the success or failure of content based on whether they like it, but only if it is actually made, promoted and accessible. The U.S. has been very good at telling, publicizing and broadcasting their stories. Canadian production has often been challenged in this regard, especially when it comes to money for publicity. It's now more important than ever our Broadcasting Act prioritizes Canadian storytelling and ensures a wide diversity of our own creators have an opportunity to imagine and share the Canadian perspective.
Some have pointed out certain streaming services are already buying and streaming Canadian content. That's true, but what large, unregulated broadcasters do out of their own largess, they do because it is profitable, and should the scales tip, they will stop. It is only through regulation that we can ensure their continued support of Canadian culture. And remember, these few asks are more than a fair exchange for the billions of dollars they pull out of Canada each year in subscription fees.
So, what are the chances we get the Act we want? In truth, there are a number of obstacles ahead. First, there are folks who wrap their arguments in great soundbites about free-markets, free-speech and free-choice. They ignore the fact the Internet is not a free-for-all. There are already laws governing child-exploitation, fraud, slander, hate speech and more. As a sovereign country, we have the freedom and responsibility to regulate our media.
Then there's the threat of an election. If the Heritage Committee and then the House of Commons and then the Senate don't get moving on this before an election is called, Bill C-10 will die on the Order Paper. It would then have to be reintroduced under a new government, assuming they saw it as a priority.
I have spent much of the last four years as our union's National President, speaking up on behalf of Canadian performers for a modernized Broadcasting Act, a more equitable union and screen industry, and better health, safety and financial protections for precarious workers. I am proud of the work we have done and of the many members who have added their voices to these efforts. In June, after 17 years of service to my fellow ACTRA members, I will be stepping down as National President and will pass the "torch" on to our next National President who will continue our fight to achieve a fair and equitable union, industry and broadcasting system. I look forward to continuing to support our great union in the role of Past President and know our National Executive Director Marie Kelly will be there to support us through this transition. Please be sure to read Marie's article about the exciting things on the horizon for our union.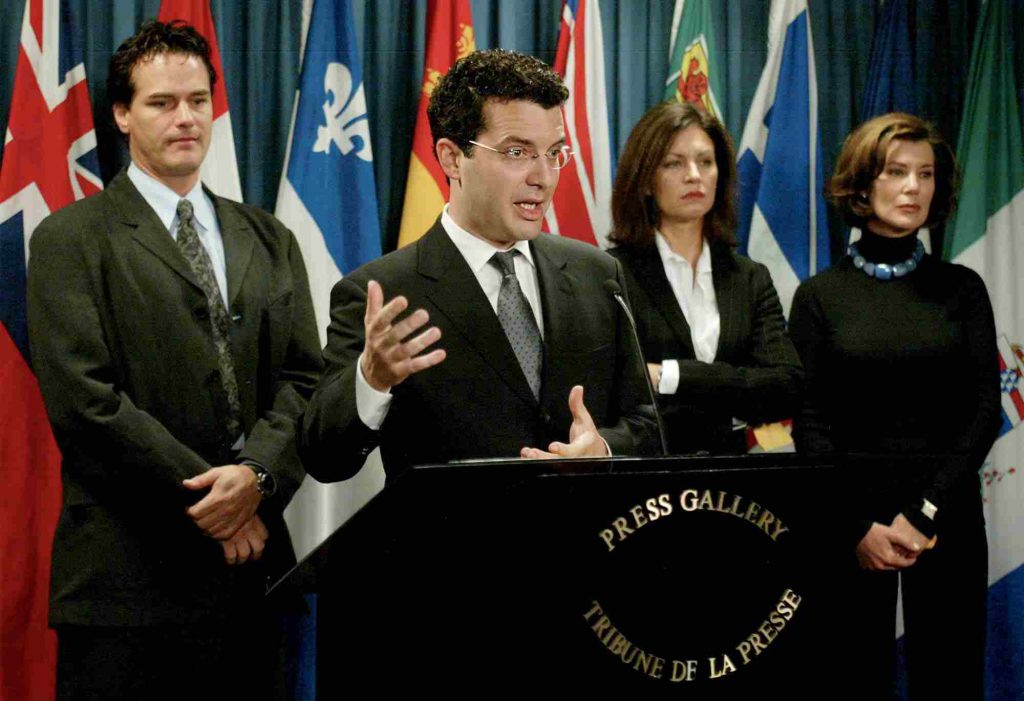 In the meantime, when it comes to Bill C-10, I must emphasize that time is of the essence. We must ensure changes to Bill C-10 prioritize Canadian creators and culture, and protect Canadian content with strong requirements around creation, accessibility and ownership rules. The changes made today will impact Canadian storytelling and storytellers for years if not decades to come.
If we don't act now, our cultural expression WILL become something else – just not Canadian.
In solidarity,
David Sparrow